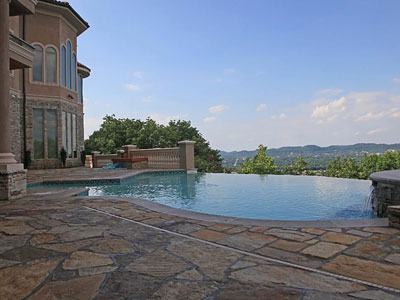 Here at TNG Contractors, LLC, we have been providing our clients throughout greater Nashville, TN, and the surrounding regions with premium construction services for residential, commercial and development projects. With over 30 years of experience in the industry we have a lot to offer our clients. Here are some of our services:
Residential Construction
We work on all types of residential construction projects. This includes single-family homes, condominiums, multi-family homes, and townhouses. Whether it is new construction or renovations, we have the expertise and experience required to help you get the best out of it. From minimizing losses to meeting goals to staying on schedule, we have the capabilities to cover all heads. When it comes to all your residential construction requirements, we will be your one-stop service provider. Instead of having to hire multiple contractors to manage different aspects, you will deal with a single service provider.
Commercial Construction
As a commercial construction company, we stand out from the crowd due to our experience, knowledge, communication skills, and reputation. Specialized expertise is one important aspect that makes us a successful commercial construction specialist. Our experts have well-rounded expertise that covers all aspects of commercial builds. From start to finish, we have the capability to handle all aspects of your project. We have a long-standing background in the industry and have in-depth insights into the rules, regulations, and codes of potential sites and building areas in the region. From preconstruction to project management to quality control to safety and project completion, we take care of everything while following best industry practices.
Developer
We specialize in the development of commercial, civic, and high-end residential projects in the region. All our projects are completed with a strong commitment to quality and environment-friendly practices. Our real estate development services include everything from land acquisition to construction management and everything in between. This includes contract negotiations, project due diligence and entitlements, budgeting, site planning, and more. Our business relationships and resources allow us to deliver projects on budget. Our team includes specialists in the areas of real estate development, planning, and building skills. From commercial real estate to retail to industrial to residential communities, we specialize in all types and scales of projects. For any more information about our top-notch residential, commercial and development construction services, please feel free to contact us here at TNG Contractors, LLC, on this number – 615-313-3733. You can also send inquiries via this contact us form and we will respond within the shortest possible time.
We Provide Services to the Following Cities, Towns and Surrounding Regions of TN:
Smyrna, TN
Nashville, TN
Murfreesboro, TN
La Vergne, TN
Franklin, TN
Brentwood, TN
Mt Juliet, TN
Nolensville, TN
Ashwood, TN
Williamsburg, TN