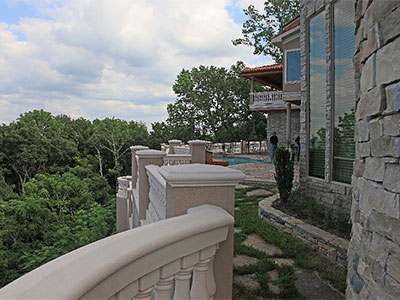 Your home is your haven; and when you are getting a new home constructed, you need to ensure that it is designed with attention to detail and built to last. Residential construction is a specialized job that needs the expertise and skill of experienced contractors. The professionals you hire for the job should be able to take your ideas and requirements into consideration while designing and building your new house for you. This is where we come into the picture.
When you want a beautiful, uniquely designed residential construction, you need to look no further than our company. We at TNG Contractors, LLC, has been in business since 1998. Over the last 20 years, our team has handled projects of every scale and complexity for clients in and around Nashville, TN. Our experts focus on providing clients with the best residential construction services at the most competitive pricing.
Customized Residential Design
Our expert team will help plan and design your dream home that is not only aesthetically appealing but also fits your budget. When we handle the job, you can rest assured that the construction will stand the test of time. Regardless of the scale of the job, you can rest assured that, and we will provide excellent residential construction solutions.
Most people don't realize exactly how complex residential construction projects can be. This is because it's a personal property that needs to be customized to client requirements. As the homeowner you are 100% invested in the outcome of the project; we understand that you want your home to be perfect. It is why we go the extra mile to have detailed discussions with you, understand what your preferences and budget are.
Perfect Residential Plans
Our designers will provide creative solutions for your specific needs. They will ensure that the installations and features they design, and plan are within your budget. They do this without compromising either on aesthetics, safety, or quality. We are the experts that can handle all types of residential construction jobs ranging from full house construction to remodeling or rebuilding existing structures.
All-Round Residential Construction Services
We carry out detailed surveys of the available land, assess all the possibilities and check for aspects such as land stability. When we construct your house, you can rest assured it will be up to code. Our team of experts can handle projects such as:
Full home construction
Home extensions and additions
Construction of a second story
Other
All the construction will be completed to industry standards, using top-quality materials and workmanship. We work very closely with you every step of the way, ensuring that the project stays right on schedule and within budget. For any more information about our expert residential construction solutions, feel free to contact TNG Contractors, LLC. at this number – 615-313-3733. You can also send inquiries via this contact us form and we will respond within the shortest possible time.
We Provide Services to the Following Cities, Towns and Surrounding Regions of TN:
Smyrna, TN
Nashville, TN
Murfreesboro, TN
La Vergne, TN
Franklin, TN
Brentwood, TN
Mt Juliet, TN
Nolensville, TN
Ashwood, TN
Williamsburg, TN