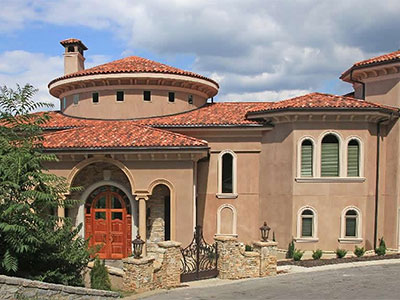 When it comes to developing, renovating, or building a property, you will need a company with a proven track record in delivering quality services. If you are in Nashville, Tennessee, or the surrounding areas, TNG Contractors, LLC, are your one-stop destination for all your development requirements. We are an experienced developer of commercial, civic, and high-end residential real estate with a strong commitment to quality and the environment.
Making a Difference in Development
We are committed to serving our clients by delivering the best in craftsmanship, quality materials, and customer service. From land acquisition to construction management, we are proud of the results we have delivered in the Rutherford County real estate development community.
The types of development services we offer include, but are not limited to:
Land acquisition
Contract negotiations
Real estate development project due diligence, entitlements, and zoning
Budgeting
Schedule preparation
Build to suit
Site planning
Financial projections
We develop projects for our clients, meeting their unique needs while keeping the current market demands in mind. We have the experience and capability required to develop all commercial, civic, and residential properties from the concept phase to completion. Our well-established network and resources further allow us to keep the development costs minimal.
Trusted & Capable Developer in Smyrna
TNG Contractors, LLC, has developed over a million square feet of projects for major and minor commercial and residential clients, and government agencies in the region. We have decades of combined experience and our experienced team comprises professionals who are specialists in real estate, building skills, and planning. We have extensive experience in the development of:
Commercial real estate
Industrial real estate
Retail real estate
Residential communities
From office space to luxury lodging to high-tech distribution, we have completed all kinds of projects you can think of.
Making a Difference in the Development World
We are driven by the goal to provide unmatched design and construction management solutions. Always delivering real estate development solutions that go beyond our clients' expectations, we are on a mission to make a difference in whatever projects we handle. And we have made this possible with the degree of commitment that we bring to each and every step.
We always strive to use our experience and expertise to prevent our clients from making incorrect decisions. You can expect:
Right plans
Comprehensive strategies
Expert contractors and professionals
The results mean that your project will be delivered on time and on budget. You will find us involved in all steps of the development process, as we manage each detail. You will stay informed of the progress. We keep the surprises out of the way.
We are committed to serving our clients to the best industry practices. From direct acquisitions to intricate partnership structures, we have the experience and exposure that you and your project requirements. If you need more information about our development services get in touch with us today. Feel free to give us a call and we will put you in touch with one of our development experts.
For any more information about our professional services for developers, please don't hesitate to contact TNG Contractors, LLC, at this number – 615-313-3733. You can also send inquiries via our contact us form with your project details.
We Provide Services to the Following Cities, Towns and Surrounding Regions of TN:
Smyrna, TN
Nashville, TN
Murfreesboro, TN
La Vergne, TN
Franklin, TN
Brentwood, TN
Mt Juliet, TN
Nolensville, TN
Ashwood, TN
Williamsburg, TN